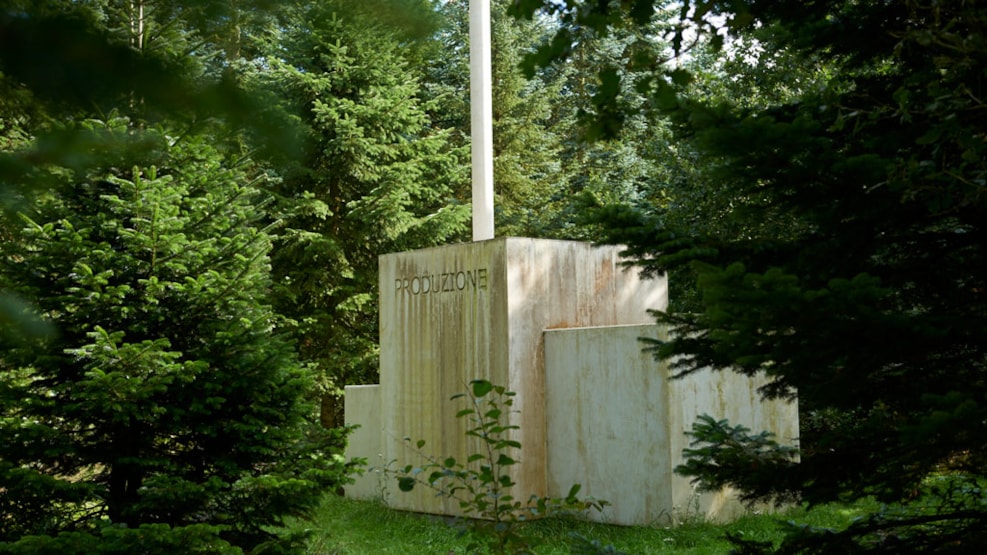 Deep Forest Art Land - Skovsnogen shelter site
Skovsnogen shelter site is an overnight opportunity to be experienced.
In addition to being an accommodation option, the shelter site is also a work of art. At a distance, it looks like the outlines of a factory, and the smoke also suggests. The artwork's name is "Produzione" and is made by John Kørner. There is room for 3 adults (if you are more people, it is possible to pitch a tent by appointment).
It costs DKK 25 incl. firewood to spend the night in a shelter, and you must book your stay in advance with the number of guests, arrival time, time period, and contact info to skovsnogen@hotmail.com