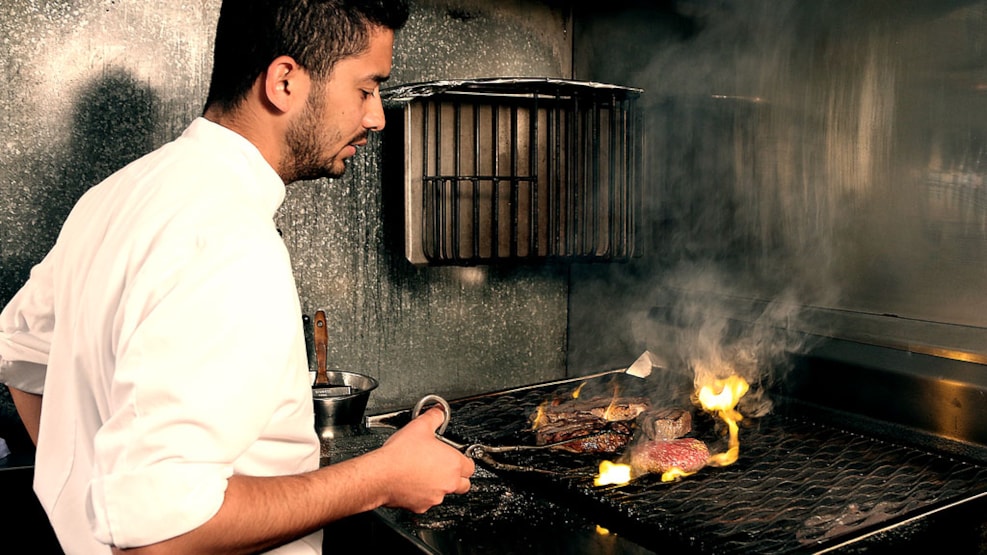 Charolais Kroen
Charolais kroen is a nice backyard restaurant which is built in an old church. Rustic, cozy rooms with an open kitchen. 
The restaurant is located near the station in Herning.

Since 1977 they have served wine and delicious steaks. Charolais Kroen is very environmentally aware and makes sure the animals i.a. have been on grass and grown up with their mother.
The kitchen closes every day at 9pm.
For further information:
www.charolaiskroen.dk