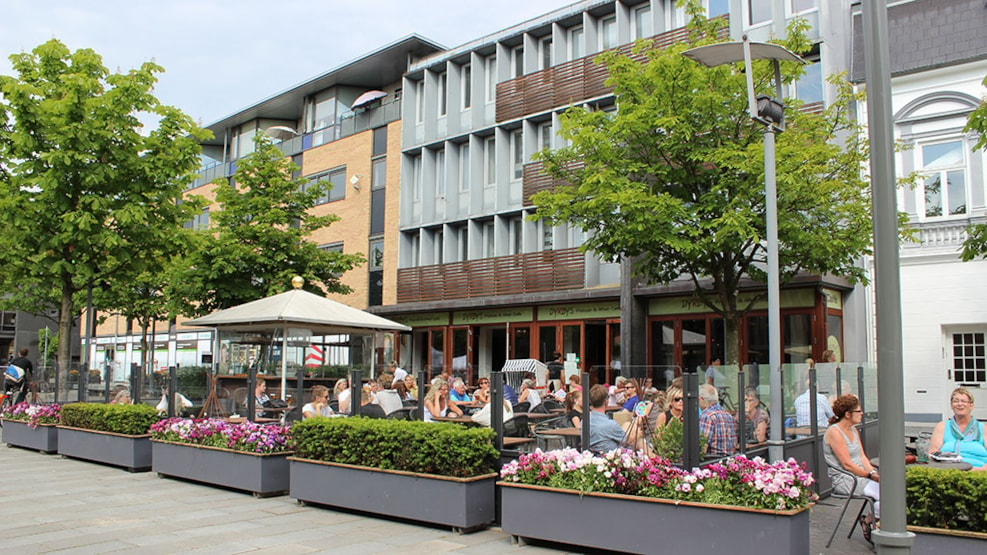 Café Dyrbys
Café Dyrbys is placed in the town square of Herning. We have a wide selection of lunch- and dinner courses on the menu.
The lunch kitchen is open from 10.30am to 5pm and the dinner kitchen is open from 5pm to 9pm. 

We also have a wide selection of cakes and coffee specialities. Check out our menu at www.dyrbys.dk 

The trademark for the café is: quality, service and atmosphere. 
BRUNCH
Dyrbys serves brunch monday - friday 10.30am - 12.00pm. 
Coffee or tea, scrambled eggs and bacon, brunch sausages, blueberry skyr with fruit and maple syrup, spiced ham, chorizo sausage, brie and American pancakes. (min. 2 persons.)

Every Saturday and Sunday the brunch buffet is served from 11.00am - 2.00pm.