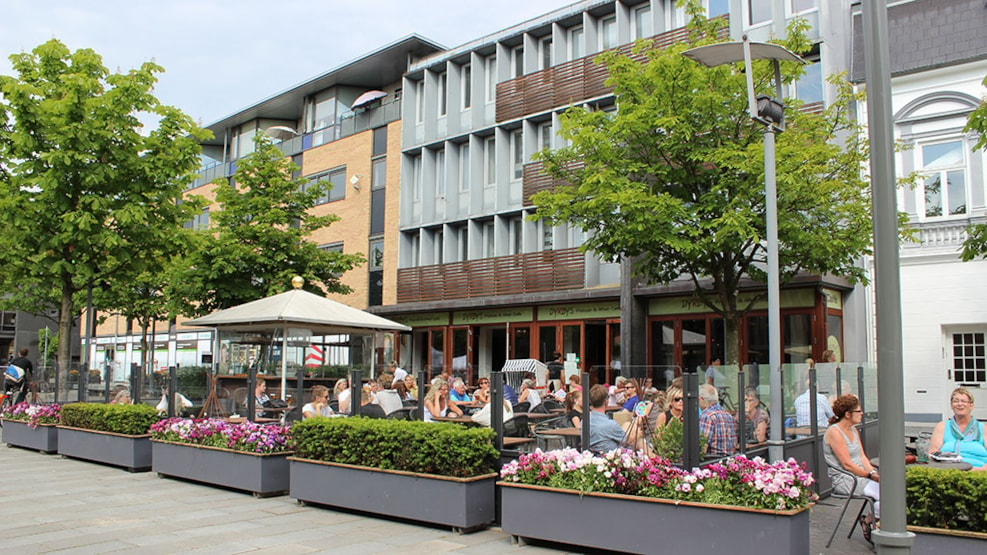 Café Dyrbys
Centrally in Herning, you will find Café Dyrbys who serves a wide selection of both cold and warm beverages.
The menu contains a wide selection of coffee specialties and hot chocolate drinks. The wine card contains many exciting wines, which you can enjoy with or without food.
Dyrbys also offers a selection of beer, soft drinks and other cold specialties.
Check out our homepage at www.dyrbys.dk