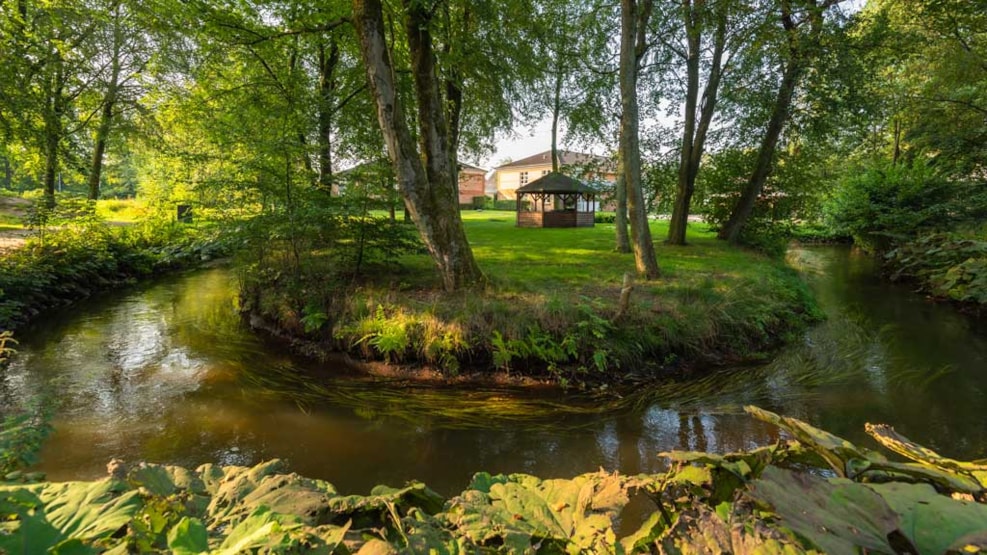 Brande Å (river)
Brande River slings beautifully through Brande city and ends in Skjern River in the northern part of the city. Along the river, you can enjoy the water from paths and bridges. 
Brande River is the first big flow to Skjern River, which it flows into north of Brande. Brande River has its origin northeast of Give and flows 17 kilometers towards northwest, along the highway 18 (Vejle - Herning). 
Angling
It is free for everyone to angle at a part of the municipalities area at Brande River, in the period 15 May to 16 November. Anglers from 18 to 65 years must buy the mandatory fishing sign to go angle.
You can buy the fishing sign at www.fisketegn.dk 
Before you start angling make sure you are on the right side of the water stream. The Municipality does not own the area on both sides.
Brande River offers brown trout in a nice size, and there are also salmon later in the season.