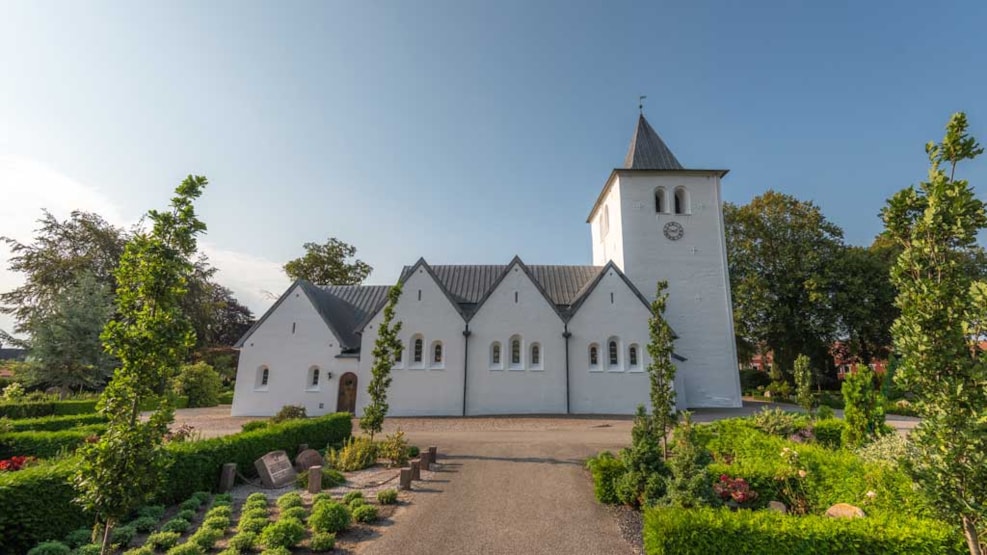 Brande Kirke (Brande Church)
Brande Church is a Roman church, built around 1175.
Brande Church has undergone several extensions and rebuilding: The tower and porch were added in the 14th century, whereas the pulpit and altar, in carved oak with tabloids from the testaments, dates to the 17th century. 

Brande Church was comprehensively restored under the direction of architect Lønborg Jensen in 1939: Transepts, christening-chapel and vestry were added, together with granite porch and aisle lintels, as well as a portal archway in granite and a new font.