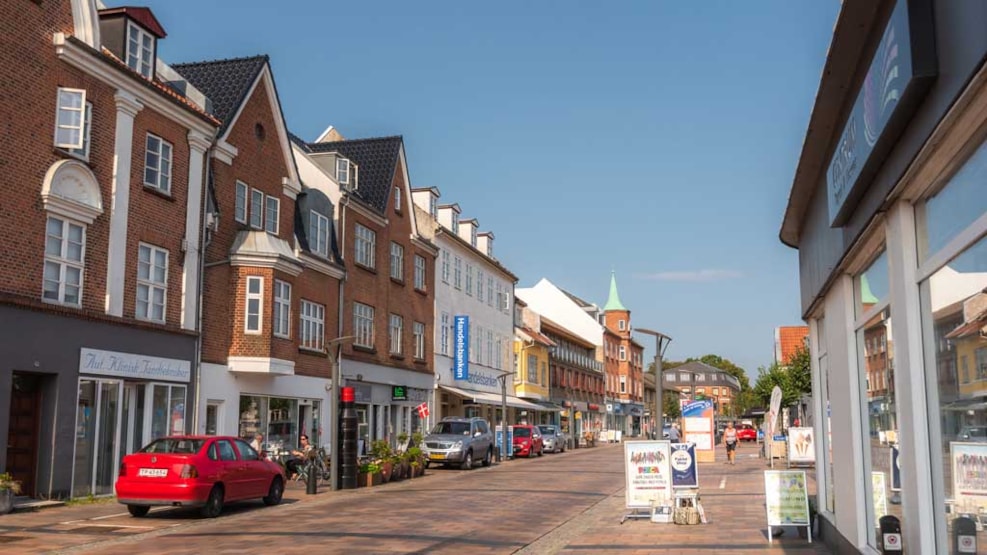 Brande City
The city of Brande has for many years been a very thriving commerce. Here you will find something for the whole family and the city always hums with activity - for the joy of both the locals and visitors.
Brande City - junction of activity
In Brande you will get a special experience because the nicely decorated square and streets together with the fantastic mural paintings form a unique atmosphere in the city. Here you will find stores with delicious locally produced food, handcrafted products and trendy clothing for the whole family. Every Thursday you will also find the local market in the city which hums with activity throughout the whole year. If you feel hungry or thirsty during your stay the cafés and pubs serve delicious light meals and drinks in lovely surroundings. 
The member-based organisation Brande City has for more than 75 years and still works with the purpose of promoting and market the many good shopping possibilities in the city of Brande.
See the event calendar here.
Buy your gift certificate here.