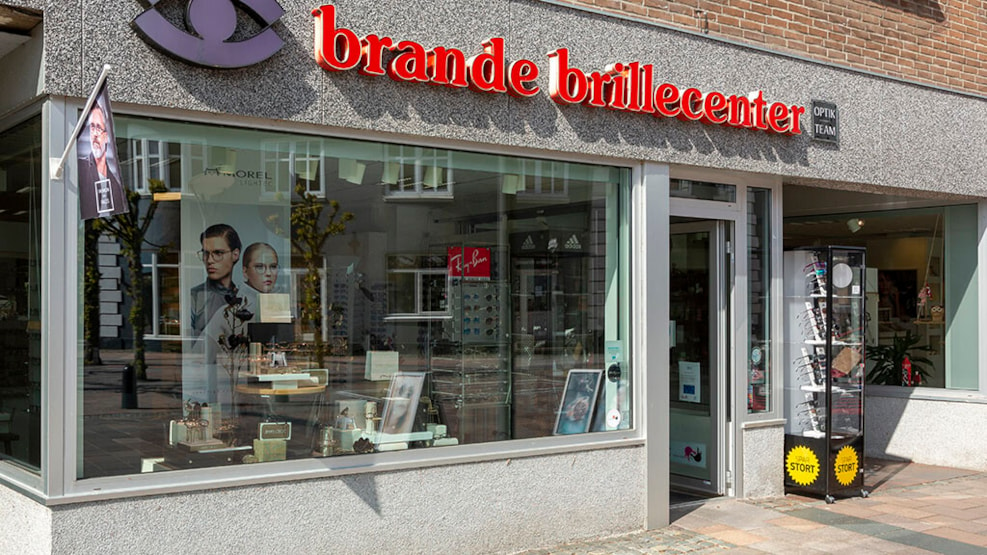 Brande Brillecenter
Brande Brillecenter sells glasses, sun glasses and contact lenses. Glass primarily from Rodenstock and Essilor. Of spectacle frames can be mentioned: Lindberg, Fleye, Ørgreen, Bellinger, Prodesign, Albert Eimstein, Rayban.
Three opticians are employed at Brande Brillecenter.
Marianne Skovsgaard lives in Kibæk, Mette Tind lives in Herning and the owner, Hanne Damgaard Hald who lives in Ringkøbing. 
Hanne has owned the store since 1998 and has been employed in the store since 1991. 
We are very pleased with having our day-to-day operations in Brande, where we put an honour in making our customers "look better". Joking aside - we love our job - and together finding the very right eyesight solution as well as a nice frame is an experience every time.  
We also have contact lenses for all ages as it is possible to have a reading field built in. 
We are also specialised in dry eyes and have helped a lot of people within this problem area.