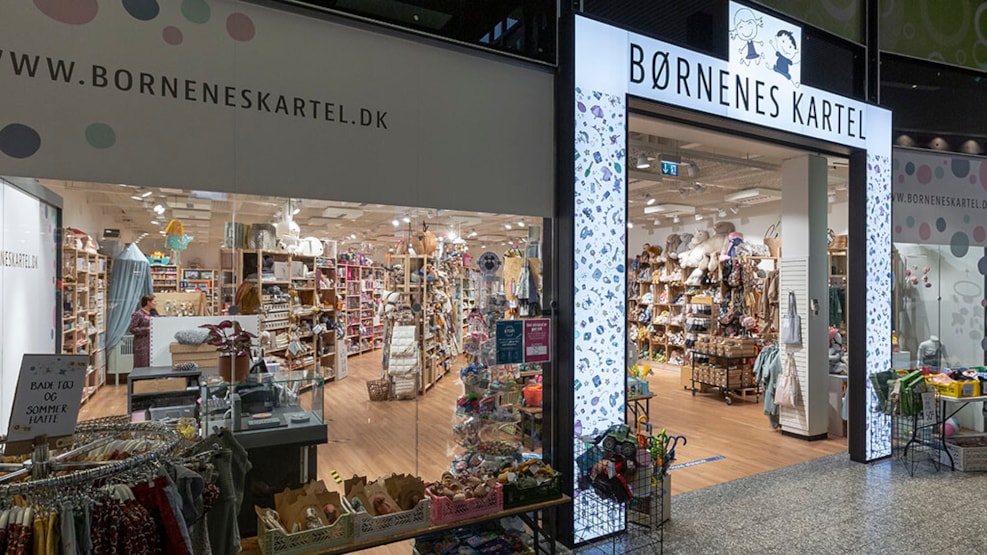 Børnenes Kartel (herningCentret)
At Børnenes Kartel, we have a wide selection of interior and stimulating toys for kids in all ages as well as a large selection of children's wear.
All some thing that we have hand picked and chosen with the heart. We search the whole world to find the best products for Børnenes Kartel and we never buy something unless we have tried it our selves. It is important to us, that all the products you can see on our web site, also can be found in the shop, so that you can visit us and see the toys, interior and brands for real. 
At Børnenes Kartel you will find brands like Jellycat, Djeco, Sebra, MaMaMeMo, Maileg, Konges Sløjd and many more.