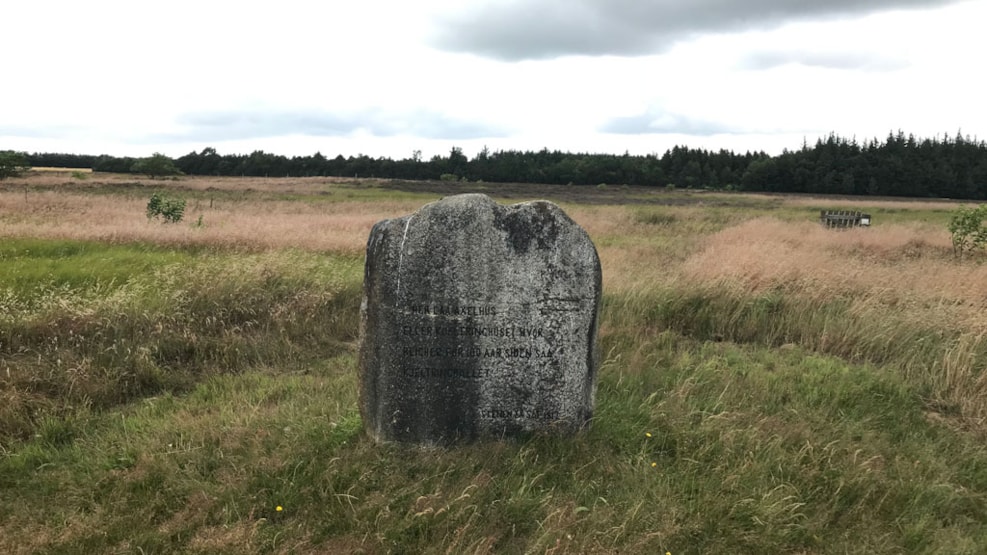 Blicherstenen på Ørre Hede (The Blicher Stone on Ørre Hede)
Blicherstenen is a memorial stone in honour of Steen Steensen Blicher, who set the story of the novel "'Scoundrel Life'" to Ørre Hede. 
The memorial stone is placed at the site of the workhouse, Axelhus, built for tartar Johs. Axelsen and his family. This is the place, where Blicher was present at the performance of the described scoundrel dance 'Scoundrel Life'. 

The house was torn down in 1892 and on the 16th of August 1917 a monument was set up at the site.