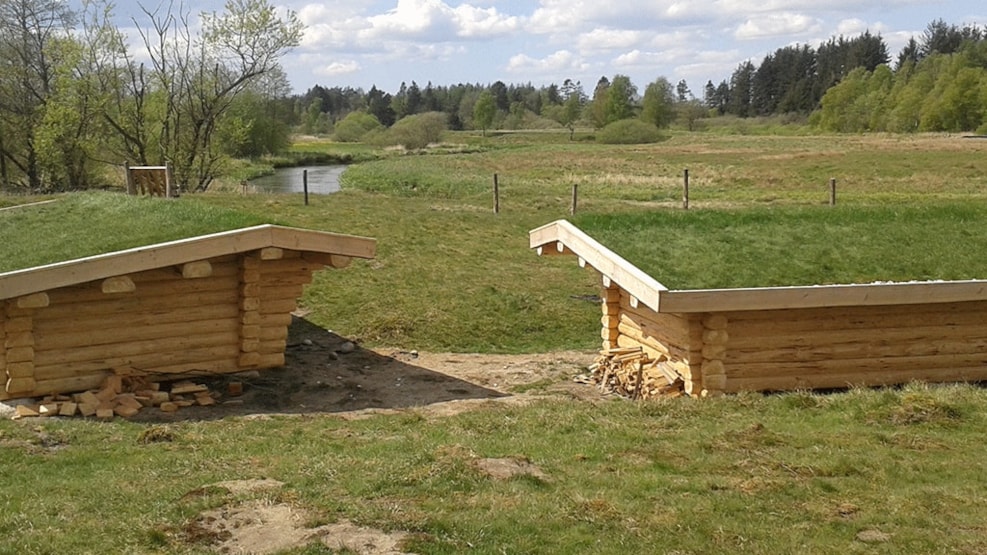 Arnborg Hedegård shelter site
The shelter site is situated in scenic surroundings along Skjern Å, and is perfect for when canoeing on Skjern Å.
Arnborg Hedegård is protected and at the site you will find sheeps. We therefore ask you to take the animals into account. The area goes by the name "Skjern Å forvirringen" because of the many streams running together. The area is private property.    
Book the shelter at Arnborg Hedegård plantation here
Should you have any problems or questions regarding booking a shelter, please contact Herning Kommune, Natur og Grønne Områder.
Phone +45 9628 8148
Email: ngoeh@herning.dk