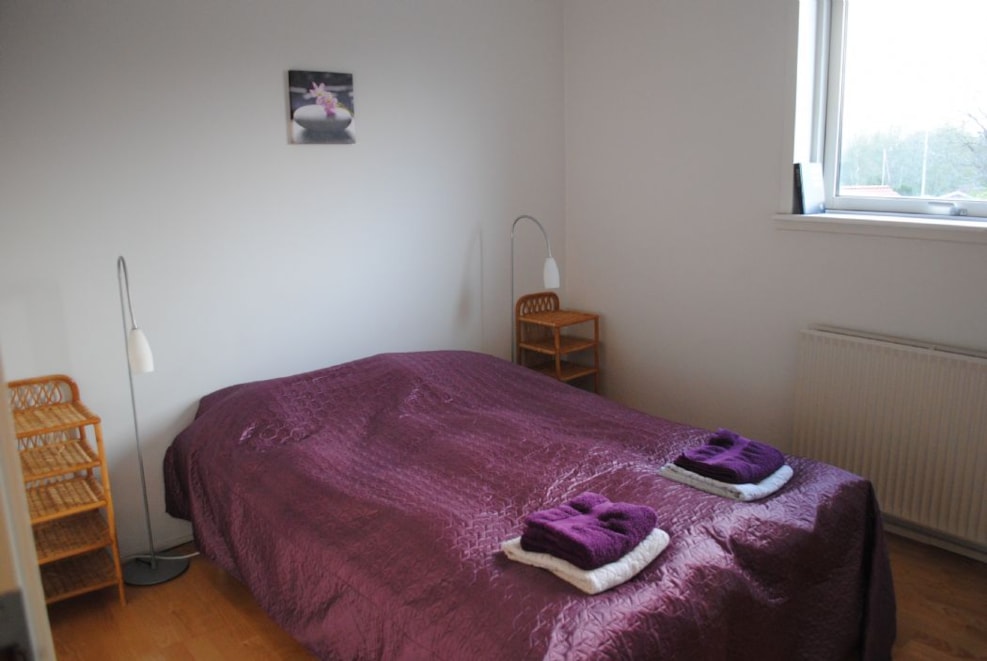 Arnborg Bed and Breakfast
Nice and cozy Bed & Breakfast in Arnborg a little south of Herning. The old inn in Arnborg, has been remodeled to the Bed & Breakfast it is today.
The place has 10 double rooms, with space for 8 extra beds. If you have a dog, you can bring it. However, there is an extra fee of 100 kr.
The B&B is close to a lake, which offers the possibility of swimming. It is also close to the grocery stores in Arnborg.
Herning is only 15 kilometers away and offers a lot of possibility for sightseeing and shopping. Brande is only 10 kilometers away, and here you can experience a lot of art, culture, and nature.
You can order breakfast, and there is free WIFI available.
To book a car, click here.