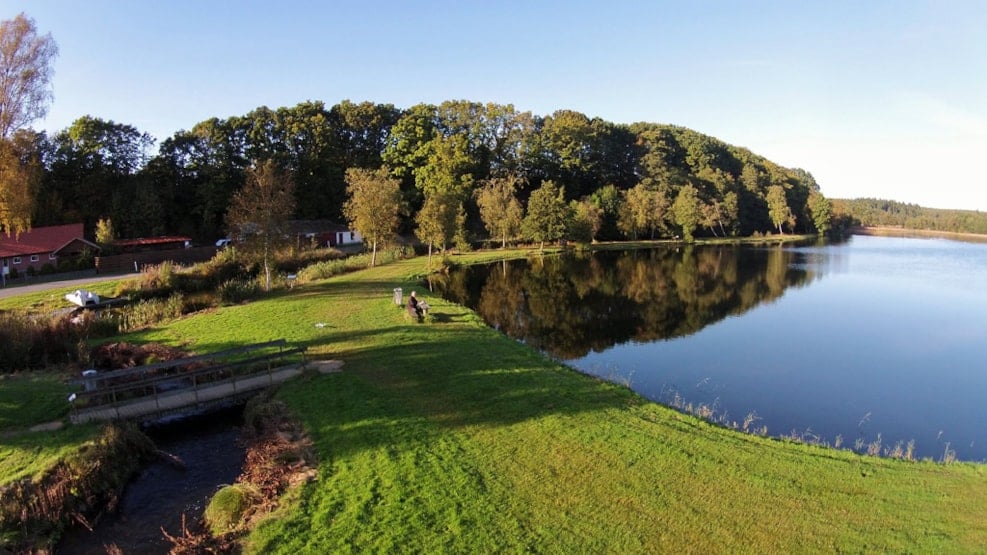 Vester Mølle Put & Take
Vester Mølle Put & Take offers fishing at Rørbæk Lake in three different lakes. In addition, you can  enjoy food or go for a lakeside walk.
The Put & Take lakes at Vester Mølle fish farm were created when the area next to Rørbæk Lake was dammed in the mid-1900s. 
There are lakeside picnic tables and benches by or near the lakes and a covered area with tables, benches and barbeque facilities. There is also a disabled-friendly WC. A fish rinsing sink and tap water are available. There are great opportunities for nature walks in the forest and its surroundings.

Vester Mølle Put & Take comprises three lakes.
- 25,000m2 natural lake
- 6,500m2 manmade lake
- Children's lake
Daily stocking with trout from 0.6 – 6.0 kilos.

No catch limits.